Friday 18 October 2019 07:43, UK
Councils say child modern slavery referrals have soared by 800% in the last five years and this is causing the system to "slow down", according to the new anti-slavery commissioner.
In her first TV interview since stepping into the role, Dame Sara Thornton has said the Home Office needs to be "much clearer" with victims waiting for asylum.
The independent anti-slavery commissioner told Sky News the system is "slowing down" because of the increasing number of victims of modern day slavery, which she believes is rising "probably by 20% this year".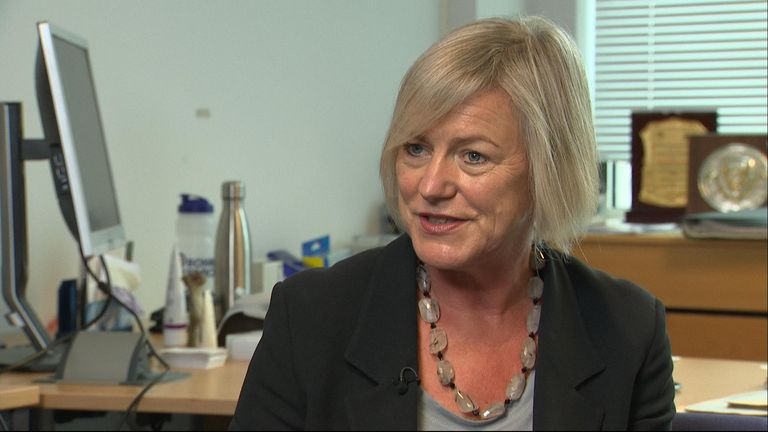 Dame Sara Thornton is calling on the government to make the modern slavery referral system better
It comes as referrals of potential child victims of modern slavery made by councils in England have soared by 800% in five years, according to the Local Government Association.
Using National Crime Agency figures, the LGA said the referrals of suspected child victims of modern slavery in England rose from 127 in 2014 to 1,152 in 2018.
The government previously estimated there are between 10,000 and 13,000 victims of Modern Day Slavery in the UK, Dame Sara Thornton says that estimate "is way below what it is".
The most recent Global Slavery Index estimates Britain is home to at least 136,000 modern slaves.